Make your life easier and save with Schengen insurance starting at 34 euros in accordance with the official criteria of the European consulates for obtaining the Schengen visa and the certificate of reception in France or any other European country. This Schengen insurance is also valid in other European countries.
The pandemic has complicated international transfers. Please check the FAQ of the French government for foreigners coming to France.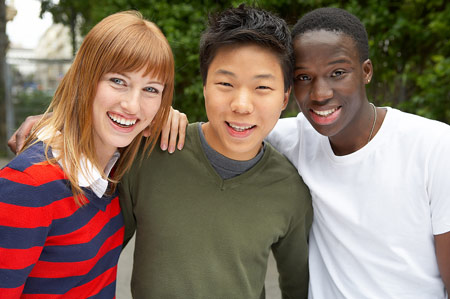 Who can buy Schengen insurance?
The Schengen Europe Access insurance policy is intended to cover people under the age of 90 who travel outside their home country to France and within the Schengen area for up to 90 days. If you are looking for insurance that meets the Schengen visa criteria but for a period of more than 90 days, opt instead for our international insurance Europe Access and Europe Access Extension.
Your benefits with Schengen insurance?
From €34 for 15 days

Insurance in line with the requirements of European consulates for obtaining a Schengen visa and the reception certificate for France

Immediate issuance of the certificate online

24/7 assistance platform when travelling throughout the European Union.
With Mondassur's Schengen Europe Access insurance, you can:
Visit France and move freely within the Schengen area by obtaining your insurance certificate in accordance with the schengen visa requirements immediately online
Welcome a foreigner to France:

As a company: You may hire a foreign employee for the purposes of your business. In order for his arrival to take place at his best, you can take out A Schengen visa insurance that will cover him for the duration of his stay.
For a private visit: If you would like to receive a friend or family member who comes from abroad outside Schengen, you can take out Mondassur's Schengen insurance to allow them to enjoy a pleasant and serene stay thanks to our guarantees Competitive.
Your guarantees with Schengen Europe Access
Reimbursement of medical expenses and hospitalization at 100%
Repatriation assistance
Medical assistance platform available 24/7
How much does Schengen insurance cost?
Your insurance for the Schengen visa in accordance with the requests of the consulates is available from 34 to 84 euros for 90 days.
How do I buy Schengen Europe Access insurance?
You can apply for a free quote online and buy your international health insurance directly 24 hours a day. Mondassur saves you time by having previously studied the insurance most suitable for your situation and by guaranteeing you a quick receipt of your insurance certificate after the subscription. Our team is also available to answer all your questions by email and phone.
How does Schengen insurance work?
You buy your Schengen visa insurance directly online from your computer, smartphone or tablet. You receive by email your insurance certification that will be required to obtain the Schengen visa. You will be able to present your insurance certificate to the consulate for obtaining the Schengen visa. You receive by email your insurance card with the emergency numbers to contact in case of need for assistance 24/7.
You also receive by email the terms of your insurance contract with the details of how your warranties work. Mondassur stays at your tune for any request for information about your insurance and responds very quickly.