You are a foreigner and reside in France for your privacy, your research, your studies or your work? You benefit from the health insurance (social security) and you are looking for a complement to your refunds? GoldImpat insurance, in addition to the Social Security offers different formulas to meet all budgets and covers you for hospitalization, maternity, common medecine, dental and optical. This insurance allows you to justify a health cover for the renewal of a residence permit in France.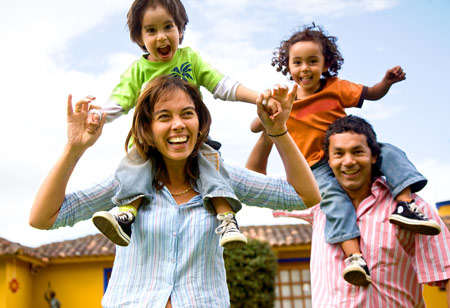 Who can buy GoldImpat expat insurance in addition to social security?
Anyone living outside their country of origin, who comes to France to work or live, regardless of length of stay. Anyone applying for a long-stay VLS visa, a work visa, a work holiday visa or a passport talent visa – researcher, scientific-researcher visa… Etc.
Whether you are a self-employed, a scientist, a researcher, an artist, a company executive, a craftsman… you can benefit from GoldImpat insurance.
You can take out supplementary insurance at GoldImpat Social Security if you are currently a social security beneficiary in France. If you do not have social insurance in France, you can also subscribe to GoldImpat at the 1st Euro and be reimbursed for your medical expenses from the 1st Euro spent or covered in case of hospitalization without advancing the costs.
Vos avantages avec l'assurance santé pour étrangers résidents en France GoldImpat ?
From 36 Euros per month

Health insurance for foreigners in France complies with the requirements to obtain a long-stay visa or residence permit in France

A quick and simple subscription with personal online space

A 24/7 support platform around the world
Other benefits of GoldImpat include:
Direct payment in case of hospitalization
Free choice of doctors and hospitals inFrance, no candour constraints
Free access to a base of quality practitioners and medical institutions worldwide with negotiated prices for you
You can track your refunds from your online insured space
You can pay your insurance premiums quarterly
The free translation of your claims.
The assumption of your medical expenses during your business trips and your holidays abroad and also in your country of origin.
Excellent guarantee/priceratio, among the most accessible on the market
Reply to your emails within 24 hours
Financial strength of leading partners in international insurance
Your guarantees with GoldImpat for foreigners residing in France
GoldImpat insurance includes maternity, dental and optical coverage. You can choose optional repatriation assistance to get full coverage anywhere overseas. Choose health insurance for foreigners in France tailored to your needs as an individual or family: GoldImpat insurance happens to be the most competitive and also insures you worldwide.
GoldImpat International Health Insurance for Foreigners in France offers different formulas to meet all budgets. You will be covered at 100% in hospital and 80% to 90% of the actual costs for the current medicine, your dental and optical expenses according to the international health insurance formula chosen: GoldImpat Access, GoldImpat Safe or GoldImpat Premium.
Health insurance GoldImpat Premium has an excellent guarantee/price ratio. This is the health insurance for foreigners in France that offers the bestcoverage.
Hospitalization and maternity costs are covered at 100% of the actual costs with direct payment and no advance of fees on your part. Medical visits (general is or specialist), X-rays, medical tests, pharmaceutical costs, as well as your dental and optical expenses are covered at 90% of the actual costs with excellent coverage caps.
Insurance GoldImpat Safe is a moderately priced medical health insurance policy in France. It offers a good guarantee-priceratio.
Hospitalization and maternity costs are covered at 100% of the actual costs and no advancement of the costs. Medical visits, x-rays, analyses and pharmaceutical costs, as well as your dental and optical expenses are covered at 90% of the actual costs with coverage ceilings adapted to medical costs in France.
GoldImpat Access insurance is the most economical health insurance for foreign residents inFrance, it offers coverage at 100% of the actual costs for hospital and maternity expenses.
Medical visits, X-rays, tests and pharmaceutical costs, as well as your dental/optical care are covered at 80% of the actual costs, with sufficient coverage caps to cover most of your medical expenses in France.
We advise you to choose optional repatriation assistance which will allow you to make trips around the world in peace and be repatriated, in case of medical emergency, to France or to your country of origin. The repatriation assistance guarantee is often mandatory for the insurance of foreigners in France and the obtaining of a long-stay visa or a residence permit in France.
How much does GoldImpat health insurance cost to France?
The price of health insurance for foreigners in France GoldImpat varies depending on your family situation (individual or family).
How do I buy GoldImpat insurance?
The formalities are kept to a minimum and include:
Send the completed membership form with the medical questionnaire.
Attach a copy of your passport and RIB for the implementation of refunds.
Include the desired payment method. Subscriptions can be done by email. To confirm your membership you will then have to send us the documents by mail.
Please contact us and ask us all your questions about this insurance. Our multilingual team is available by phone, email or Whatsapp.
What are the conditions for underwriting GoldImpat medical insurance?
The guarantees take effect upon receipt of the subscription slip, medical questionnaire, bank identity statement, a copy of the passport, payment of contributions and after acceptance of the insurer.
The beneficiary of the contract is insured as soon as he is registered:

immediately for care and hospitalization due to accidents and unforeseen diseases
after 3 months for all other illness and hospitalization care
after 6 months for care and dentures including dental, orthodontics, optics costs
after 10 months for maternity.
These deadlines can be waived if health insurance was previously purchased and terminated for less than a month, except for maternity.
The contract is signed for a renewable year by tacit agreement and can be denounced with two months' notice according to the guarantees of the contract.
Contributions are payable quarterly, semi-annually or annually by bank transfer, French cheque, Visa or Mastercard bank card, or direct debit (from a European account only).
How does health insurance work for foreigners living in France?
In case of hospitalization, you have nothing to advance. The hospital is freely chosen by the beneficiary. You should contact the 24/7 medical platform, which sends care and pays the costs directly to the hospital. Refunds of other medical expenses are made, on invoices paid, very quickly, by bank transfer. Refunds can be accessed via the internet. The physician (general practitioner and specialist) and medical practitioners are freely chosen by the beneficiary.
Why Mondassur?
Health insurance for expatriates regardless of your nationality and for all destinations from the1st Euro spent.
A high-level multilingual service to accompany you throughout your contract.
A free analysis of your needs to find the most appropriate insurance formula for your budget.
Bespoke guarantees that allow you to pay the price that fits your budget.
The financial strength of leading partners in international insurance
A la carte insurance with 3 coverage packages: Impat Premium, Impat Safe, Impat Access.
Reimbursement of dental, optical, prevention and maternity care
Insurance that can cover your pre-existing conditions.