Choose your travel insurance online
Going on holiday abroad? Are you planning to study or train abroad? Do you have the opportunity to go to work for less than a year? A new online subscription program has been developed on our website mondassur.com to help you choose travel insurance for foreign countries.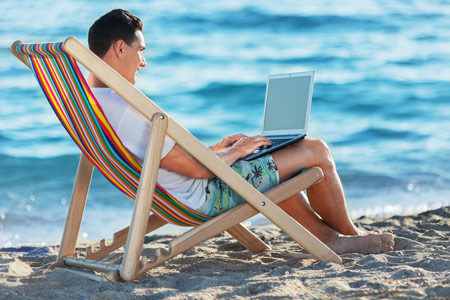 The benefits of online subscription
Easier to use, more convenient, with improved graphics and above all adapted to the demand of our customers, the online subscription of your travel insurance has many advantages:
You can request an online quote that will immediately offer you the most comprehensivetravel insurance and adapted to your situation (depending on several criteria: your budget, the length of your stay,…).
Our travel insurance policies offer refunds at 100% of the actual costs,without deductible with caps suitable for stays in countries where medical costs are very high. We offer preferential rates especially for students or people going on Working Holiday Visa.
For example, for a young person who goes to the Usa for 12 months to study or do an internship as part of his studies, reimbursements for medical expenses are unlimited amount. The U.S. insurance rate will be 360 euros for the 12 months.
For a person who goes on a 3-week holiday in Asia, 2 different travel insurance can be offered. A very complete with good guarantees and a more economical with lower guarantees.
The program allows you to immediately join online in a secure transaction thanks to the 3D Secure system, for a subscription with confidence. Our advisors are always reachable by phone or email. After you sign up, you receive your membership certificate by email with all the necessary information for your stay abroad: our 24-hour support platform number, address of our management center. Etc.
For expatriates already living abroad, we also offer expatriation insurance tailored to their needs. All you have to do is ask for a personalized quote for expatriation insurance.
We have been advising travellers and expatriates abroad for over 10 years. Need more information about our contracts? Contact us by email or phone for any questions!