The health system in Ireland and insurance
Ireland is a member of the European Union which attracts expatriates by its warm welcome but also by a dynamic economy with various growing industries. More and more young people are choosing Ireland to build their professional careers.
If you also want to move to live and work in Ireland,don't forget your health coverage. We explain how the health system works in Ireland.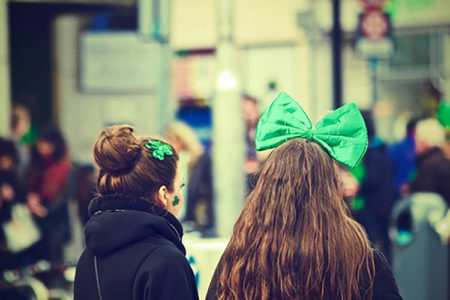 Access to care
Despite the good performance and quality of care in Ireland, there can be long waits in public hospitals often caused by a lack of staff. It should also be noted that medical care in private hospitals can be very expensive.
Depending on your expatriation situation, you may be eligible for social protection in your country of origin if it is a member of the European Union. This means that you will be entitled to social security for accidents or emergencies as in your country but for consultations with general practitioners/specialists, or for dental or optical care, the amount of the costs will have to be advanced. The refund will also be made under the same conditions as in your home country so if the fees are higher in Ireland, the difference will not be refunded to you.
Irish Social Security Card
As an expatriate, you will be able to claim the Irish social security card but the waiting time to be eligible is long. It will take a whole year for you to be considered a "habitual resident" and then you will be entitled to health coverage like the Irish, but additional private coverage is recommended to cover all system gaps.
Expat health insurance
To avoid unpleasant surprises and long waits, it is strongly advised to take out expatriate health insurance. These insurances will cover you not only in Ireland but all over the world and it is also possible to choose one in addition to the Caisse des Français abroad (CFE). Additional guarantees such as repatriation assistance and maternity will also contribute to peace of mind when you are repatriated.
Mondassur has developed health coverage that meets the needs of expatriates in all situations.