How to become a teacher abroad?
Making the decision to go taught abroad is not a simple thing, it is the project of a lifetime. The first question to ask is: what is the reason for this mobility? It is essential to have a good reason to leave in mind because insufficient motivation will cause you to come back as quickly as you left.
For your stay abroad, you must take out international health insurance to live this experience in peace. International health insurance is also often required to obtain your visa or teaching position.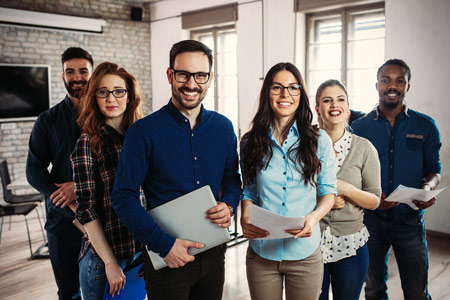 What are the advantages of teaching abroad?
During a teaching career, moving abroad allows you to enrich your professional skills and learn new teaching methods. Thanks to this experience, you will be able to enrich yourself personally by discovering a new culture and a new language. It will allow you to broaden your vision of the world and your cultural skills that you can then use for your future students.
Go abroad to teach as an expatriate
To be able to have the expatriate contract, you must:
• Hold the Ministry of National Education
• Justify at least two years of effective service in the function as an incumbent
Recruitment is based on a proposal from the head of the establishment and after consultation with the local joint consultative committee.
If your request is accepted, your teaching salary will be the gross amount at the time of your departure, supplemented by various allowances, including a monthly expatriation allowance. The amount of this compensation is different depending on the country. You will have other benefits with these indemnities, such as, for example, a return trip to your country of origin every 1, 2 or 3 years. As an expatriate your rights to promotion and retirement remain.
Teach abroad as a resident
The resident contract concerns applicants who have already lived abroad for at least three months. In addition, the remuneration of a resident is less advantageous than that of an expatriate. Expatriate positions include, in addition to teaching functions, specific missions of educational advice, continuing education actions or school management (for the 1st degree), which is not the case for resident positions.
To be a resident, you must:
• Hold a teaching diploma recognized by the Ministry of National Education and Youth
• Justify at least 3 years of effective service in the function as an incumbent.
The procedure, which may differ depending on the recruiting body, consists of putting together an application file: this generally includes a handwritten cover letter, a detailed CV, administrative documents and anything that can prove and highlight skills. personal and professional interests with regard to the position in question.
Teach abroad with a local contract
The local contract allows you to be recruited by the school of your choice to which you will have applied directly. The remuneration, social security cover and the conditions of the contract depend in this case on local law and are therefore specific to each country, and generally less advantageous than for the status of expatriate and resident. You will therefore have to take into account the cost of living in the country in which you have chosen to live.
This type of contract can also help a teacher who cannot find a resident contract early on, because it is faster and easier to access. It is a gateway for 1 or 2 years, which then gives priority to a resident position.
Teaching staff recruited on a local contract by a school will be placed on availability.
Teach abroad by volunteering
Unlike the volunteer, the volunteer makes a formal commitment: he signs a contract to carry out a mission in the service of others, within the framework of one of the mechanisms specifically set up for volunteering.
Intended for everyone, the Volontariat de Solidarité Internationale (VSI) has as its object "the full-time performance of a mission of general interest". Lasting 12 to 24 months, it requires a teacher to request lay-off during which he will not be paid. The volunteer signs a contract with an approved association which undertakes to prepare him for departure and return and to accompany him during his mission. It also guarantees him full health and social protection as well as a monthly allowance of at least 100 euros excluding accommodation and food, his return travel expenses to the place of the mission.
It is all the more important to take out an international health insurance contract. In some countries, health costs can quickly reach very high sums. With the international health insurance offered by Mondassur, you are covered daily in the event of an accident or health problem. You can also benefit from repatriation assistance as well as legal cover abroad.