Companies: what status for your employees abroad?
In France, we are witnessing the steady increase in the number of expatriates. As of December 31, 2015, the official number of registrants was 1,710,945. Many of these people are sent by their companies to foreign countries. Whether you are a company planning theexpatriation of one of your employees or a professional sent directly by your company to a foreign country, it is essential to know some essential points about expatriation.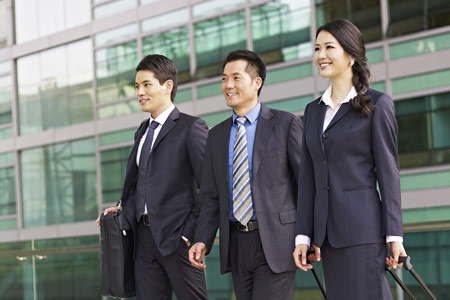 Why choose expatriation?
Expatriation responds to a logic of internationalization of the market, having an employee abroad allows a company to expand its scope of action internationally. For some companies, expatriation becomes essential. The company must then define the status of the future expatriate employee among two possible solutions: secondment or expatriation.
The difference between an expatriate employee and a seconded employee
Being detached
By remaining detached, the employee remains affiliated with the social security system (insurance, unemployment, sickness, old age…) This status is recommended for short stays and when the employee meets the conditions of access to the secondment scheme. In addition, this status facilitates the employee's return to France.
Advantage: This is the status that provides the most security for the employee. It is the status that facilitates the employee's return to France the most
Cons: This status is very expensive for the company
Being an expat
In this situation, the employee is no longer affiliated with social security, it depends on the social protection of the host country, this status is recommended for long stays. There is still a solution so that the employee can maintain his link with the French social protection, he will have to join the CFE (French fund abroad).
Advantage: Expat has a legal guarantee of re-employment upon return
The price of expatriation is less important than the detachment
Cons: Expatriation causes the French social security system to lose its benefits. The employee will then have to join the security regime of the host country.