Testimony to understand the health system in Singapore
Want to understand how health works in Singapore? Why is it essential to buy health insurance in Singapore? Mondassur interviewed a French doctor based in Singapore. You will understand better the price of consultations in Singapore, how the health system works in Singapore or the criteria for choosing your doctor in Singapore.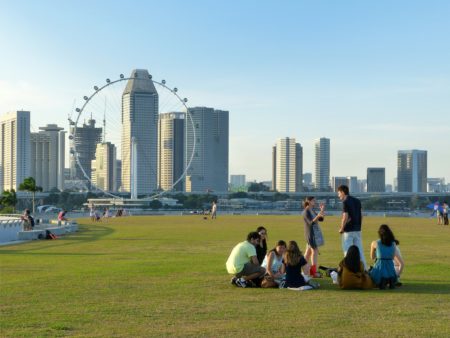 What is the average price of a gp consultation in Singapore?
It depends of course, in general it is around 50 SGD. Some very "local" practices, either in HDBs, can be at 35 SGD, but in these types of practices, the level of medicine is very average, good for colds or flus only.
What is the average price of a specialist consultation in Singapore?
It varies enormously. If in the public (hospitals for example), expats still pay quite a lot: gynecologist 100-150 SGD min (KK hospital), the private sector is generally even more expensive. So a gynecologist in the private 200-300 SGD or more.
Is there a public health system in Singapore? If so, is it effective? Can expatriates and foreigners benefit?
Yes, there is an effective health system but not for "non-resident" expats (even on employment contracts). The government pays part of the costs ("subsidies") for Singaporeans and PR ("Permanent Resident, status almost impossible to have today!). Expats or "non-residents" pay "full pot" in the public, or even much more expensive in the private sector.
What percentage of the population is affected?
All Singaporeans and PR. There are also additional social assistance for Singaporeans in need.
What are the ways to benefit from the public health system in Singapore?
Becoming PR… which is very difficult for foreigners. It is therefore strongly recommended to take out expatriate health insurance in order to be covered in Singapore. 
What are the health recommendations for Singapore?
Singapore is a very developed and modern country with a very good quality health and health system although very expensive. There are recommendations especially in relation to diseases such as dengue linked to mosquito bites. Also a lot of hand foot and mouth disease and a lot of small viruses like Mycoplasm.
What advice would you give to expatriates in Singapore?
To take out insurance at all costs because prices are very expensive for any hospitalization/operation and medicine in general.
How do you choose your doctor in Singapore?
By word of mouth and on the recommendation of the French on the spot.
How is a pregnancy going in Singapore?
Again two choices: very good public maternity such as the KK hospital (state-of-the-art hospital referent for all post-natal and perinatal difficulties and children's hospital) or NUH and a much more expensive system with private hospitals that are those expats have access to.
What advice would you give in terms of hospitalization in Singapore? Private hospitals? Public?
It really depends on the difficulties and what the insurance covers. The best doctors often work in private hospitals after going through the public system. But there are very good public hospitals like KK (maternity, children, gynecological problems and cancers), TTSH (for emergencies and others). Also very good private hospitals like Mount Elizabeth Novena or Orchard Road (more expensive). In Singapore, it is often important to take a second opinion (in private hospitals, there may be a greater incentive to operate). Example: appendicitis costs 2600 SGD in a public hospital, and 20,000 SGD in private hospital!
What are the advantages of going to a French-speaking doctor when you are an expatriate?
For people who don't speak good English, this is necessarily a plus. At the psychology level, it is often much easier to speak in your native language. Expats need referral professionals to find attachments in their new country of residence.