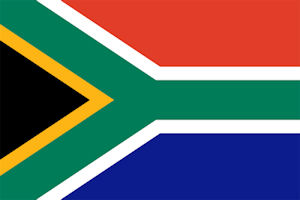 Political regime: Republic
Capital: Cape Town
Area:1,219,912 sq km
Population: 57 million
Languages spoken: Afrikaans, English, isiNdebele, isiXhosa, isiZulu, northern sotho (Sepedi), sesotho, setswana, siSwati, tshivenda, xitsonga.
Currency: Rand
From $87

Super contract

Immediate subscription

24-hour platform
Vaccine and health
Compulsory vaccines and certificates
The yellow fever vaccination certificate is required for travellers over one year of age from an endemic area.
Recommended vaccines and certificates
For adults, don't forget vaccines for tetanus, polio, hepatitis A and B, typhoid and for at-risk groups: tuberculosis and rabies.
For children, don't forget vaccines against diphtheria, tetanus, whooping cough, polio, tuberculosis, measles, mumps, rubella, hepatitis A and B, (long stay), typhoid (long stay for 5-year-old travelers and older).
Local diseases
In South Africa, the following diseases are common: Amibiase, spider bites, snakes, fish and scorpions, ascaris, bilharziosis, dengue, hepatitis A and B, sexually transmitted diseases, malaria, polio, rabies, AIDS, tetanus, tuberculosis, typhoid.
When to leave?
The best season for safaris in South Africa is summer, between June and September.
Visas and diplomacy
If you are a French national, you do not need a visa for tourist stays or business (indeterminate duration). All you need to do is have your passport, which is valid for at least six months after the end of your planned stay. You must be able to justify a Return or Continuation ticket (with visas or residence permit for the country of return or continuation if necessary).
2 Dean Street Gardens – P.O. Box 1702
8001 Cape Town
Tel: [27] (21) 488 50 80
Fax: [27] (21) 42 48 470
Email: fconscap@iafrica.com
South African Embassy in Paris
59, Quai d'Orsay
75343 Paris Cedex 07
Tel: 01.53.59.23.23
Fax: 01.47.53.23.33
Email: info@afriquesud.net
Food and drink
Good hygiene in restaurants, markets and shops. Tap water is safe to drink. You can also consume bottled water, local brand: Schoon Spruit, Van Riebeeck Water.
Don't miss
The city of Johannesburg, Greenmarket Square and Kirstenbosch Botanical Gardens in Cape Town, the Cape of Good Hope, the Garden Route that follows the coast and runs from Still Bay to Plettenberg Bay, the city of Durban and Kruger National Park.