Living in Germany and Expatriate Insurance
Germany has many advantages to offer to French expatriates, especially Germanophiles. Germany attracts its economic prosperity, its geographical proximity, and the large number of French companies that are based there. The most attractive German regions are Bavaria and North Rhine-Whestphalia with a special mention for Berlin which in recent years has attracted high-tech companies and start-ups. Thus, Germany undeniably offers an excellent quality of life to expatriates and is full of opportunities. In order to better prepare for your departure, we advise you to take out international health insurance for expatriates with Mondassur and to read our practical tips on your future daily life!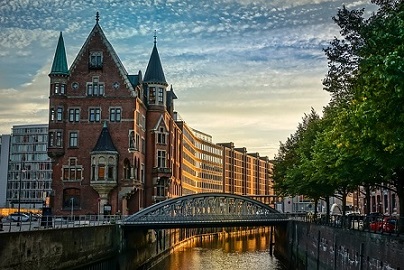 Working in Germany
The tertiary sector is the largest employment sector in Germany. Education, health, science, research and development, automotive and agriculture are the most hiring areas. The French commercials are particularly appreciated in exportand and in marketing and distribution trades. French engineers also enjoy an excellent reputation in the high-tech and telecommunications sectors. On the other hand, we must not forget that working abroad involves a phase of adaptation that needs to be prepared in order to better overcome cultural differences.
Schooling in Germany
Schooling in Germany is compulsory for all children from the age of 6. Education in Germany promotes individual development, the aim is to train balanced children who are able to develop their personality and talents.
Germany has focused on learning, which explains why a large part of the schoolchildren are moving towards the RealSchule, a more professional-oriented sector than the Gymnasium, which is seen as a general high school that then allows access to university.
International schools are plentiful in Germany due to the strong presence of family expatriates. French schools are numerous and every major city has a French school from primary to high school.
The pace of school in Germany is to concentrate classes in the morning until 1pm and then allow children to play and play.
Staying in Germany
Rents in Germany are generally lower than in France, but vary widely from city to city. Rents in Berlin and some western cities are much cheaper than in Munich, which is the champion of high property prices in Germany. Rental prices are on average 9 euros/m2 in Berlin, and 12 euros/m2 in Munich. Owners usually ask for a deposit of 1 to 3 months, returned at the time of departure.
What is the cost of living in Germany?
The cost of living in Germany varies from city to city but is generally lower than in France. Food prices remain generally lower than in France. Transport is more expensive in Germany than in France and the price of electricity is quite high.
Driving in Germany
If you are an EU or EEA citizen, your national driver's licence will allow you to drive freely in Germany, while permits issued by other countries will only allow you to drive in the country for up to six months.
Hygiene and eating habits in Germany
No hygiene problems in restaurants, markets and shops. Tap water is safe to drink. German cuisine is simple and traditional, made with potatoes, cabbage, and pork.As in Anglo-Saxon countries, breakfast is plentiful in Germany. Lunch is fast and dinner is early enough, between 6 p.m. and 7 p.m. Germany is also the country of beer, and each region has its own. White, blonde or brunette, there's something for everyone!
Choosing health insurance in Germany
Taking out international health insurance is a major formality, especially for Germany. For expatriates, there are two categories of health insurance: insurance called 1st euro and insurance in addition to the Caisse des Français abroad (CFE). Depending on your profile and criteria, we will be able to present different formulas tailored to your needs. So don't hesitate to contact us and ask us for advice, we'll be happy to respond! Moreover, if you wish, you can get an immediate free quote online.