Living in Australia and Expatriate Insurance
Australia has become one of the first countries of immigration for EU nationals. In this article, we offer you some practical information to facilitate your installation in Australia.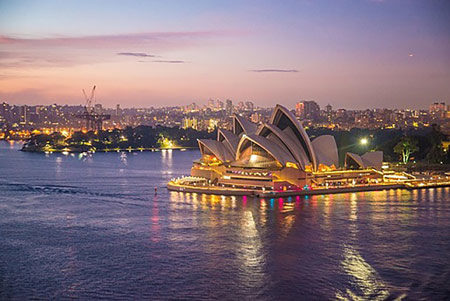 Working in Australia
The easiest way to find a job in Australia, is to start by avoiding the big cities. Don't hesitate to look for an underqualified job either, because the most important thing is to get a first job and then get local experience.
If you are looking for a more qualified job in Australia, you will need to find a company that is looking for your profile type. For this, visit the SkillSelect website. You will send an "expression of interest" (EOI), i.e. you will report your interest in a work visa.
Employers can then use this database to search for profiles they lack. You may also need to ask for recognition of your skills (especially in the health or construction trades).
In print, jobs are published primarily on Saturdays and Wednesdays. Job offers are also published in trade and industry magazines and newspapers.
Schooling in Australia
Schooling in Australia is compulsory for 10 years. At the end of these ten years, students take a final exam. Those who wish to join the university must continue for another two years and pass their "Year 12 Certificate". French-English bilingual schools exist in most states. There are free "intensive english classes" to teach children English before they join a local school.
Staying in Australia
Moving to Australia is generally cheaper than in France. For a small studio, count about 110 euros per week, for a roommate starting at 65 euros per person. Some locals rent rooms at more affordable prices (prices that usually include breakfast and dinner), from 70 to 170 euros per week. You should also know that it is common to pay your rent every two weeks. The notices are 3 weeks. As for the bond, it is usually 4 weeks' rent.
What is the cost of living in Australia?
Australia currently has the 12th highest cost of living in the world, with the United States and the United Kingdom much lower in the rankings, at places 21 and 23 respectively. The cost of living in Australia is 9 higher than in the US, but 10 cheaper than in London.
Driving in Australia
To drive in Australia, you will need your French and international licence, valid for one year. To pass your driver's licence in Australia, you do not have to take courses but you must justify a stay of more than 6 months in the territory.
Hygiene and eating habits in Australia
No hygiene problems in restaurants, markets and shops. Tap water is safe to drink
Choosing health insurance in Australia
Taking out international health insurance is a major formality, especially for Australia. For expatriates, there are two categories of health insurance: insurance called 1st euro and insurance in addition to the Caisse des Français abroad (CFE). Depending on your profile and criteria, we will be able to present different formulas tailored to your needs. So don't hesitate to contact us and ask us for advice, we'll be happy to respond! Moreover, if you wish, you can get an immediate free quote online.