Health insurance in Colombia
Before you left for Colombia, did you think about taking out travel insurance in Colombia? Mondassur allows you to cover all your risks (health, repatriation, luggage…) by choosing international health insurance customized and adapted to all your needs.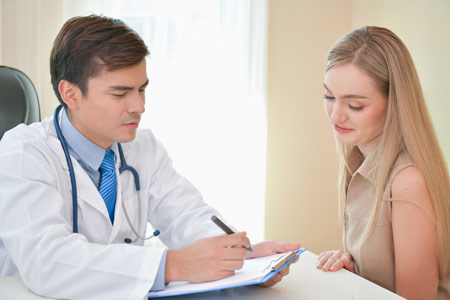 Colombia's health system
Colombia invests 7.2% of its GDP in health and social protection, compared to an average of 4 in Latin America.
The General Health Social Security System (Sistema general de seguridad social en salud) guarantees universal coverage to more than 85% of the Colombian population and access to basic health care. But travellers or expatriates in Colombia do not benefit. Colombian doctors are competent. Most of them are trained abroad and work in the country's major cities.
Hospitals are very often overcrowded, foreigners prefer to go to private institutions that bring together the most qualified doctors and provide a better quality of care. But you often have to pay before you get care.
The price of consultations can vary between 40 and 50 euros for a consultation with a general practitioner and 45 to 100 euros at a specialist.
Health insurance in Colombia for foreigners
There is no social security agreement between France and Colombia.
Expats have the option of purchasing health insurance from the EPS (Entidad Promorota de Salud), a private body controlled by the state. The latter is the equivalent of a mutual in France.
There is also the "Medicina Prepagada" which is a luxury health insurance. The amount of contributions is calculated according to the age and illnesses reported on the date of subscription.
If you plan to work in Colombia, be aware that any company has an obligation to affiliate its employees with an EPS service. The employee is free to choose the EPS that suits him. His employer will have to pay the employer's expenses relating to the POS (obligatorio de salud plan).
It is the company that covers most of the costs related to the EPS and POS of its employees: the monthly contribution to be realized is equivalent to 12.5% of the employee's salary. 8.5 are financed directly by the company and the remaining 4 are directly deducted from the employee's pay.
It is necessary to have already contributed for a minimum of 4 weeks for the EPS to cover the costs of so-called "common" diseases.
It is depending on your EPS or your complementary health that you may or may not be admitted to certain clinics. Physicians who practice on their own behalf also reserve the right to receive or not the affiliates of a particular mutual.
Should I take out health insurance in Colombia?
For the reasons mentioned above and because you are not covered at 100% by the CFE, it is therefore highly recommended to take out international health insurance before your departure. The subscription to a good private insurance is the guarantee of a care of the hospitalization at 100% of the actual costs with optional assistance guarantees (repatriation and civil liability) to compensate for local inadequacies.
What health insurance for Colombia?
To accompany you in your expatriation to Colombia, Mondassur offers GoldExpat, the Colombia insurance that can be adapted according to your situation, ideal and suitable for expatriates in the country with endless biodiversity. GoldExpat insurance at the1st euro and in addition to the CFE,guarantees you international coverage adapted to your needs, it includes the payment of your hospital and repatriation costs, as well as the reimbursement of optical and dental care.